Join the Helser Team
Journeyman Metal Fabricator Openings
Requirements:
Minimum 4 years experience with metal fabrication, welding.
Ability to read blue prints.
Ability to Mig Weld.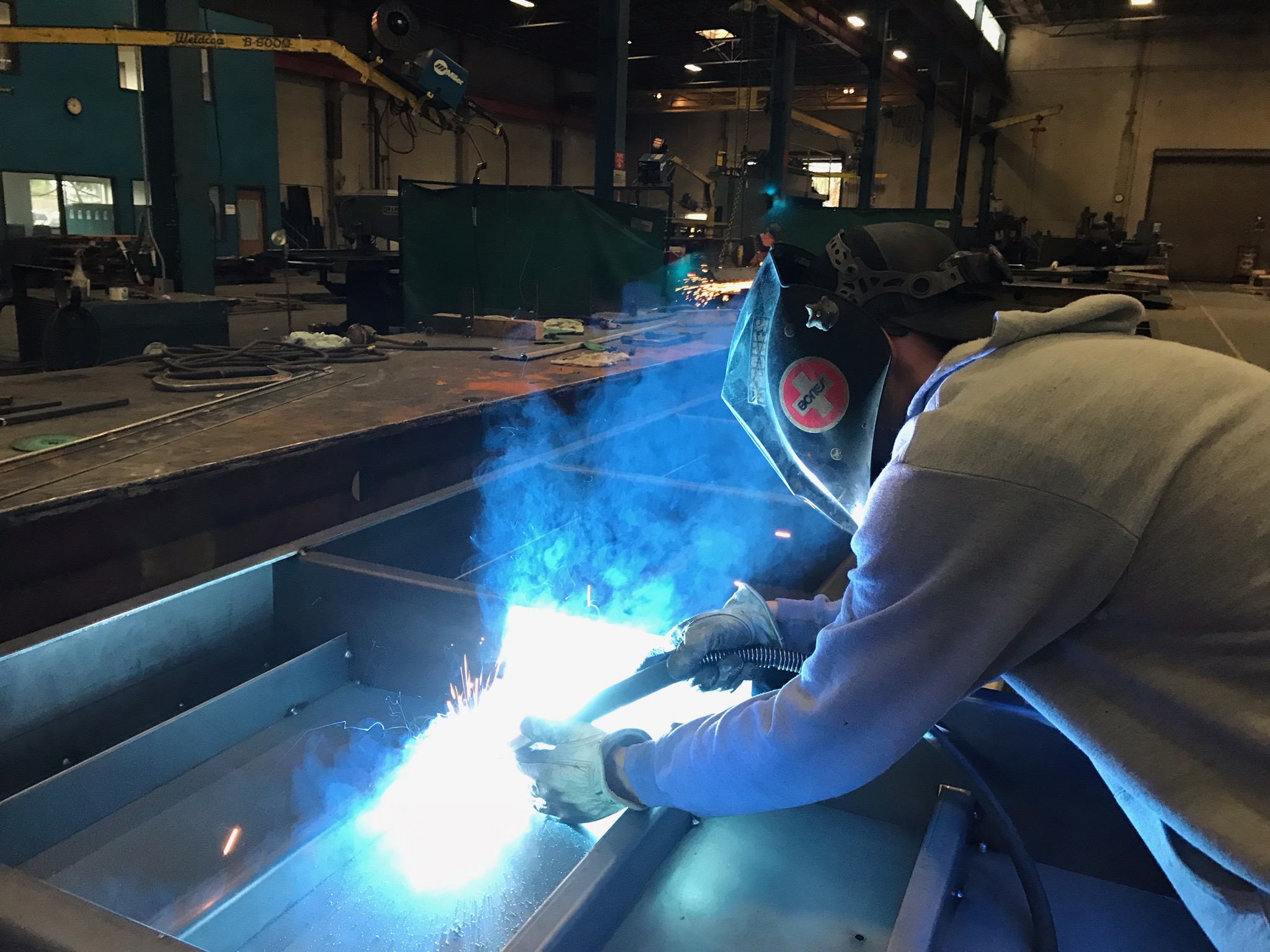 Job Duties:
Fabricate metal parts from shop drawings.
Follow safety procedures.
Fabricate plate and structural steel ranging from 3/16″ to 1/2″ thick.
Employer Comments:
Must pass a pre-employment drug screen.
Probationary period required.
Must join Union.
Job Benefits:
40 hours per week Monday through Friday with occasional overtime.
Day and Swing shift. Swing Shift pay differential.
Union Shop.
Medical, Dental, and Vision coverage.
Paid vacation.
Retirement/ Pension plan.
Paid Holidays after probation.
Current Probationary Journeyman day shift starting wage, $28.70/hour. After 180 day probation, $29.80/hour. After incremental tiered rates over next three years to reach full Journeyman wage, $32.77/hour.
Interested candidates should e-mail their resume to dwight@helser.com.